Home Automation You Can Rely On
Home automation systems designed by Simplicity organize all the technology in your home, which will give you the ultimate confidence in controlling even the most complicated systems imaginable.
The smart home systems our engineers and technicians design and install are customizable and scalable, all while preserving the decor in each of your home's rooms. You never have to sacrifice the look of your home for the added convenience of a smart home system designed for you and your lifestyle.
Effortless Home Automation
Want the lights of your garage and mud entry to come on as you pull up your driveway? How about dim lighting that comes on as you walk through your home to get something to drink in the middle of the night? Wouldn't it be nice to have lighting that follows sunrise and sunset patterns? The temperature automatically adjusting based on someone being in a room? Want to answer your front door from another location?
Our smart home automation products have occupancy sensors that trigger events such as climate changes, lighting activation, and visitors entering your driveway. Simplicity can have your system notify you when someone is there, giving you the ability to see them on your camera and speak to them directly through the app on your phone.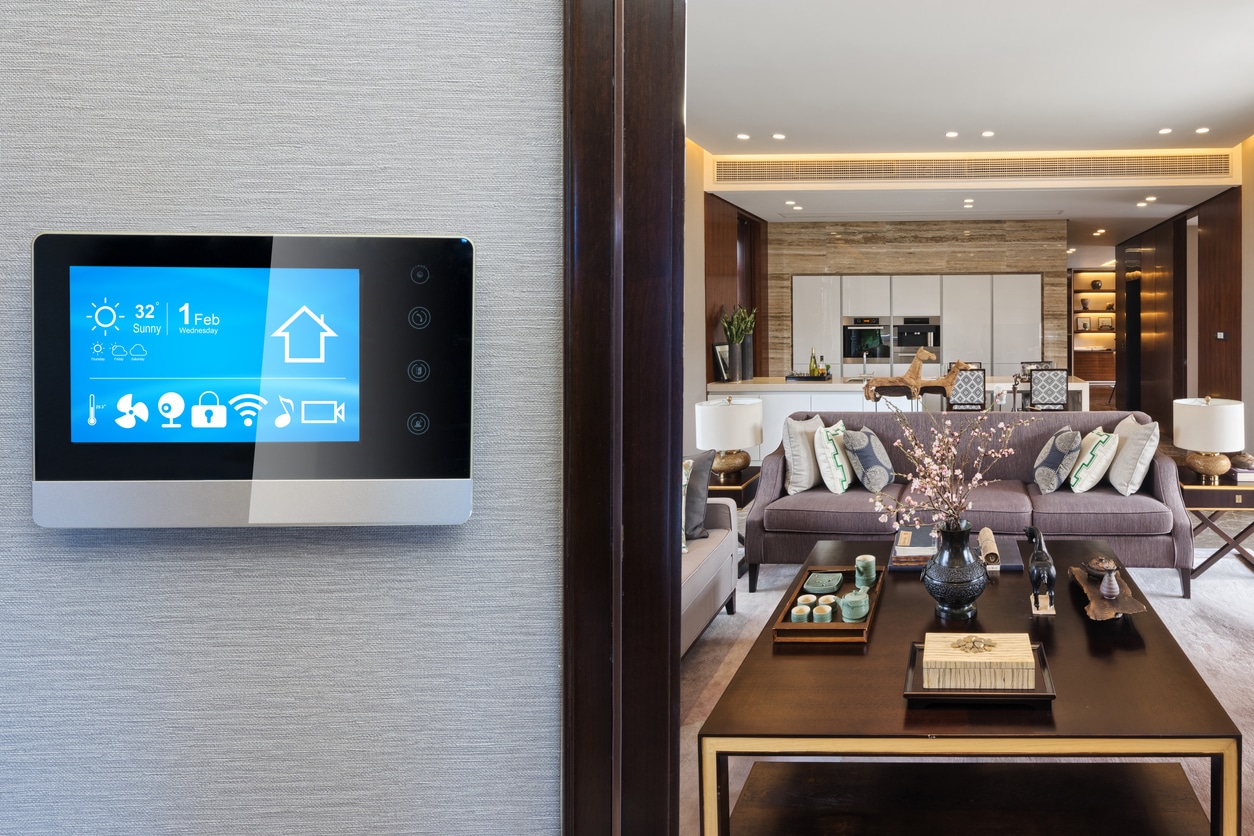 Automate Your Home's Security
Simplicity can set up your home so all doors will automatically lock, any open garage doors will close, arm the security system for the exterior, adjust any lighting, close your shades at a regular time each day without you lifting a finger or put the control it in your hands to adjust. That is exactly what home automation means to us. The amenities you enjoy most in your home can connect into one easy-to-use interface.
Simplicity can program your system to activate door locks through security automation. Coming soon, you'll be able to automate the locks on your doors with push notifications through your phone. Bring peace of mind to your home with security control through Crestron products.
From whole home audio, video, home theater, automated lighting and shade control, to surveillance, security, irrigation and Wi-Fi networking, just imagine what could be and we will make it happen in your Kansas City home.
One Control For Everything
If your home is littered with six remote controls and you can't figure out which one turns on the Blu-Ray player, we have a solution for you. Intelligent home automation remotes put an end to remote overload.
With one reliable and user-friendly device, anyone in your family can operate the entertainment system, lights, climate control, security, and any other home amenity from a touchscreen, smart phone app, or single remote. Imagine sitting down to watch a movie with your family. At the press of a button, the lights dim, the shades come down, and the opening credits begin to play. You are just seconds away from a relaxing movie night in when you use a home automation remote control. It's that easy to turn your Kansas City home into a smart home!
Remotes have built-in voice command recognition, allowing for spoken commands and offer a touch screen with programming that is faster than ever, with My Crestron favorites and TV presets. There's no need to get up from your spot on the couch during movie night. You can simply use the voice command feature on the remote. Each remote is beautifully designed, ergonomic in weight, and delivers a fantastic user experience.
We offer a unique focus on the design and implementation of home automation solutions for special needs and elder care environments. We also offer entry level home automation support solutions that we can build upon if you aren't quite ready for a smart home.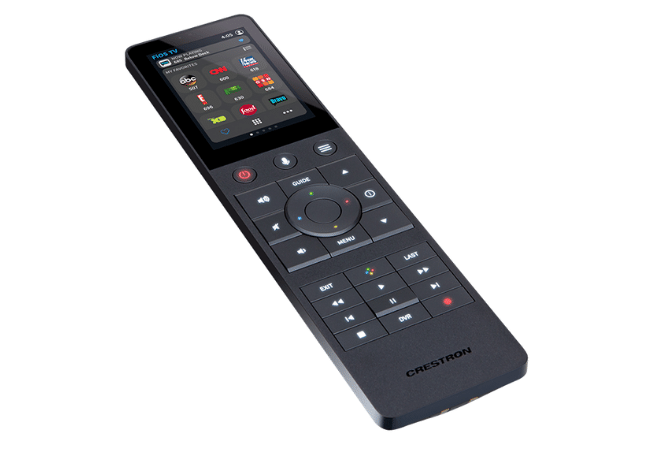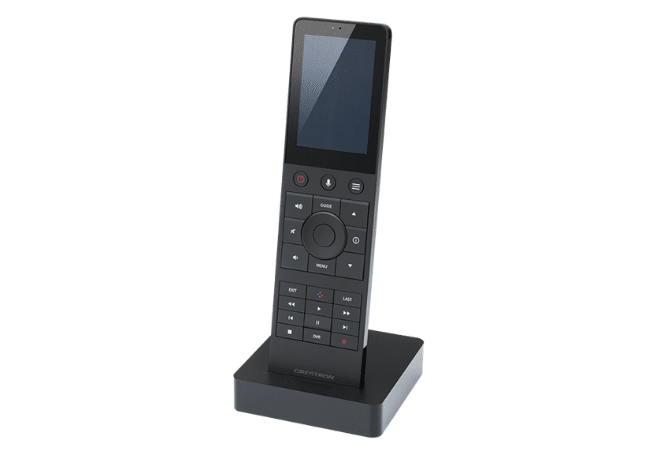 Experts With Top Industry Brands