Smart Home Security
Let's face it we all sleep a little better knowing we can deter a break in, or get notified if our sump pump backs up, or if our fire alarm is going off. We will customize the right level of security to serve your needs. We offer monitoring with competitive rates and several levels of packages. When coupled with a personalized lighting system, you're able to activate all the lighting in your home or motion activate the lighting for specific security reasons so you and your family feel as safe as possible.
Smart Door Locks
Wouldn't it be great to have your doors automatically lock? Or if you could unlock them remotely to let someone in? Remove the hassle of having to carry a set of house keys with programmable door codes and lock and unlock your doors from any touch screen in the house or remotely via a computer or mobile device.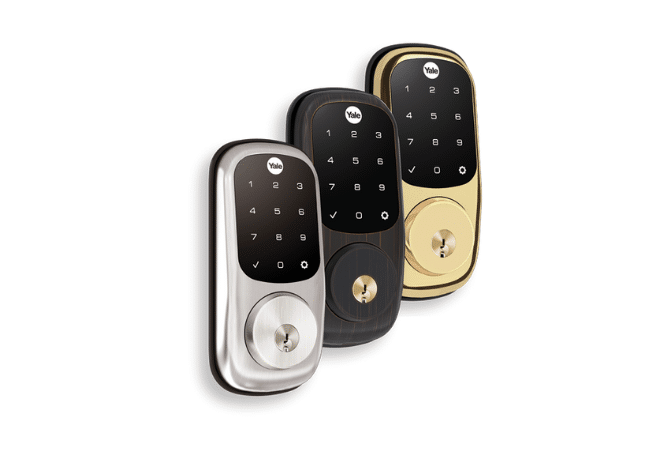 Video Surveillance
With cameras in and around your home, you can monitor activities whether you're in the house or halfway around the globe. We can route your security system through a central monitoring system, alerting you via email or text message of specific events that you pre-program. Say goodbye to false alarms and know what caused an actual alarm so you can take action quickly. We want you to have the ability to monitor your home security efficiently and stress-free.
Experts With Top Industry Brands